COVID-19, Online Shopping & The Consumer Mindset:




What we are learning about our customers
Charlie Youakim, April 23rd, 2020
Sezzle was started as a way to empower our users to build toward the financial future they deserve -- a goal that becomes all the more elusive during times of hardship and uncertainty, such as now.
Since the very beginning, we've obsessed over the customer experience -- taking steps to always put our users first. It's out of that passion for our customers' experience of Sezzle that we have begun to focus on learning how our customers are dealing with the COVID-19 pandemic, and how it is directly affecting their lives.
What We're Hearing From Our Customers



Last week we surveyed our Sezzle users, and we received thousands of responses, giving us a frontline view on how the coronavirus is impacting shopping habits, personal finances, and people's lives more broadly.
The overarching theme in the responses was, understandably, one of unease and unrest. The general consensus was that consumers need a means of bridging the gap between this uncertain period and a return to something that resembles normalcy.
The response below captured the concerns of many and gave me a sense of the importance of our business during these tough times.
"Sezzle has allowed me to be able to order face masks for work. I work in a nursing home so I'm considered an essential employee. I'm terrified of either giving the virus to one of my beloved patients or bringing it home to one of my three young children. Two of which have health issues. So thank you for helping me get something that will [not only] help protect me but, my family, and my patients [as well]."
- Ashley, 29
The coronavirus pandemic has not only changed the state of public health and the world economy, but it has shifted consumer shopping behavior and drastically impacted their financial means to get the things they need. With COVID-19 putting a "pause" on all non-essential business operations, more than 22 million Americans and over 3 million Canadians are suddenly struggling to make ends meet. With more than one million users across the US and Canada, undoubtedly some of those directly impacted by income loss are part of our user base.
We noticed from the comments that several Sezzlers are facing tough situations. Many were facing furloughs or more permanent job losses. Others were in better conditions, but still concerned about the future of the economy, and rightfully so.
Many Americans have received a stimulus check of $1,200, and just in time, too. Many people are unsure of how or if they'll receive help from the government. Notably, there are many out there still unaware of this financial relief. When asking users if they anticipated receiving a stimulus check, nearly 10% said they didn't know anything about a stimulus check nor its purpose. 10% may not seem like a lot of people, but that nearly 1 in 10 is not aware of what is essentially "free money" -- made available in the midst of one of the biggest economic crises in a generation -- speaks to how far we still have to address basic financial literacy.
An overwhelming percentage of the US population in our country lacks access to financial knowledge and resources - with Standard & Poor's Global Financial Literacy Survey indicating that only 57% of adults in the US are financially literate. My cofounders, @PaulParadis and @KillianBrackey, and I built Sezzle as a tool to empower our users economically and exercise their freedom to spend without stretching themselves too thin. We understand that a considerable part of this country is underbanked and underserved - and acknowledging this is key in a pandemic. In order to succeed, we need to address the fact that many consumers are unaware of resources available to them, and do our part in bridging the gap. This is why we plan on including current financial updates and support for our users in emails.
Shift in Shopping Behavior



The onset of widespread concerns surrounding the coronavirus in the US and Canada, which have led to work-from-home and shelter-in-place orders, have resulted in a shift away from traditional, in-store shopping to eCommerce. But it's not just an anecdote-- we see it in our user survey data: three-quarters of Sezzle users reported they are spending a lot more time more online, with spending a lot more online as well.
Our Gen Z Users reported that they plan to spend less on fashion items and beauty and cosmetics, but plan on spending more on vitamins and supplements. We saw this trend of reduced spending on fashion and increased focus on vitamins and supplements across generations.
Additionally, we saw that over a third of Millennials plan to increase spending on children's products. With much of this demographic having growing children but no access to brick and mortar stores, there is a higher need for children's clothing and products online, and we expect to continue to see this category trend upward.
Even with financial unrest, eCommerce is still booming - with Forrester estimating it to be 25% of April's total sales. Consequently, Sezzle reported April 17th as its largest day in the history of the company in terms of Underlying Merchant Sales. People are still shopping, it is just the channels and means of payment that are shifting, and that's good news for Sezzle. Now more than ever, the Buy Now, Pay Later model -- especially one that is mission-driven and transparent like ours -- is a valuable partner in meeting consumers' immediate and intermediate needs.
Budgeting Has Never Been More Important



With the fears and anxiety caused by the unexpected loss of income, challenges of homeschooling children while balancing other workday obligations, or -- most importantly -- the imminent threat to the wellbeing of loved ones, people are feeling overwhelmed. With so much "up in the air," our users, like so many around the world, have a renewed focus on getting a hold of the things that are within their control. For many, that starts with their household budget.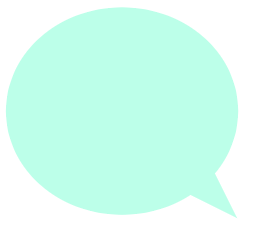 "Sezzle has allowed me to "soften the blow" of making one large payment. Now paychecks can keep coming in while I make installment payments towards an item. In my case, it is an item I'm hoping further eases my stress and anxiety caused by current events. Sezzle gives me a guilt-free option to make a purchase I otherwise would not have made or delayed making if I had to pay the full total upfront."
- Myriah, 26
What Sezzle Is Doing To Help



After an influx of support tickets from recently unemployed consumers worrying about where their next paycheck would come from, finding themselves unable to make payments. In essence, we knew we had to find a way to help.
It wasn't an easy decision to make. Still, when we heard our customers describe their financial anxieties and widespread loss of employment, we knew that the right thing to do was to further relax our payment reschedule policy. We now allow customers experiencing hardship as a result of COVID-19 the ability to reschedule their payment up to two times at no cost, allowing them an additional four weeks of interest-free financing (a total of up to 10 weeks) to pay for their purchases.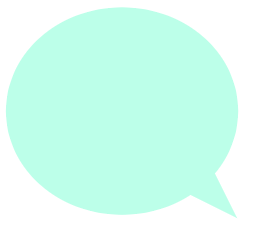 "As a student I was working and going to school full time when COV-19 hit I lost my job and was stuck. With Sezzle I have been able to make a little extra income in order to get food and remain floating during this time."
- Micaylah, 20
You don't need our data to see that consumers are having a tough time, but out of that chaos, the world is emerging more united than before. We are seeing communities coming together to lend a hand, grow in strength, and support one another better and more selflessly than before the coronavirus. We're proud to be one of those helping hands, but more so, we're compelled -- Sezzle was built to be a pillar of support in times like these: now is our time to step up and help our Stakeholders to the best of our abilities.
We've seen these consumers are turning away from credit and need a smarter way to budget their spending, so we're proud of the fact that more than 95% of Sezzle users report that Sezzle has helped them ease their financial anxieties.
Based on our continued growth of both users and merchants, resulting in record-setting Q1 results, Sezzle is proving to be a solution to some of the most acute problems caused by this pandemic. We are fortunate to be in such a strong position, which gives our entire team at Sezzle the opportunity to serve those in need.
The stories of resilience that we hear from Sezzlers inspire me and our whole team to continue to improve on the shopper experience of Sezzle. Wherever I go, whether it be on Zoom calls, Slack messages, or Facetime check-ins, our team is constantly sharing real Shopper stories that give expression and voice to how our product is helping shoppers get the things they need to get through this pandemic. This time is tough, it's uncertain, and it's scary, but this will end, and we will be stronger for having gone through it.
Want to try Sezzle for your eCommerce business?
Click below and start using Sezzle now, or get in touch with us to schedule a demo!